Assalaamu'alaikum Wr. Wb


*******************
Email/YM :
psigitiano@yahoo.com
kalo ym ndak aktif bisa langsung SMS saja ke no HP di atas
Pin BB, SMS ane dulu..
- No Tipu-Tipu Untuk Memastikan Keabsahan Seller, untuk yang berdomisili di daerah jogjakarta,bisa cod langsung..
- Untuk yang berdomisil di luar jogjakarta, bisa minta tolong sodara,teman,pacar,tante,om,ponaan atau agan-agan di regional jogjakarta untuk sekedar cek dan ricek...
- Harga belum termasuk ongkos kirim.
- Pengiriman dilakukan paling lama 1x24 jam setelah uang diterima.
- Transaksi yang deal sebelum jam 12 siang barang akan dikirim pada hari yang sama. Dan apabila deal setelah jam 12 siang, barang akan dikirim keesokan harinya
- Jasa pengiriman yang di pakai JNE, POS, GP Trans dan untuk biaya pengiriman di sesuaikan dengan daerah tujuan. Bila ada permintaan dari pembeli selain jasa tersebut di atas, akan kami usahakan.
- Untuk COD silahkan sebelumnya untuk buat janji via pm atau sms.
Smart Phone
MURAH
tapi
BUKAN MURAHAN



Deskripsi Barang :
1. Barang NEW
2. Bergaransi RESMI
Langsung TKP...
****Ns Icon Neo5****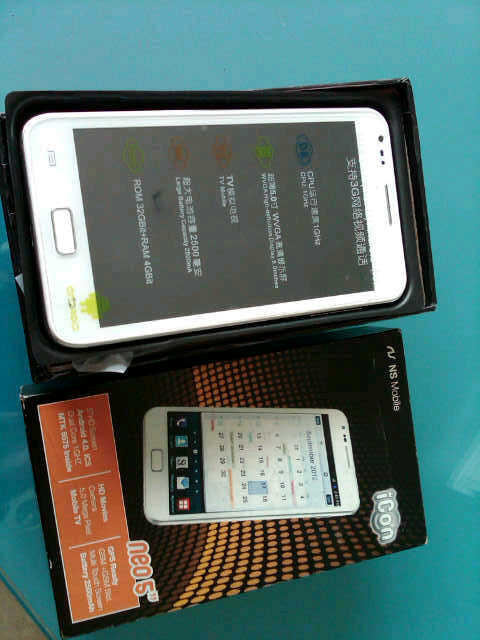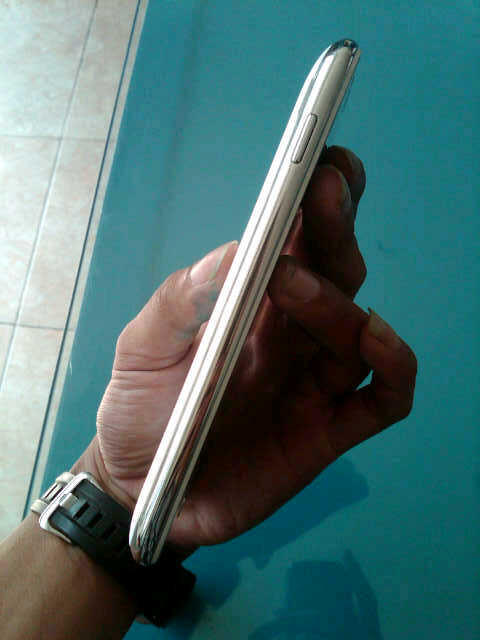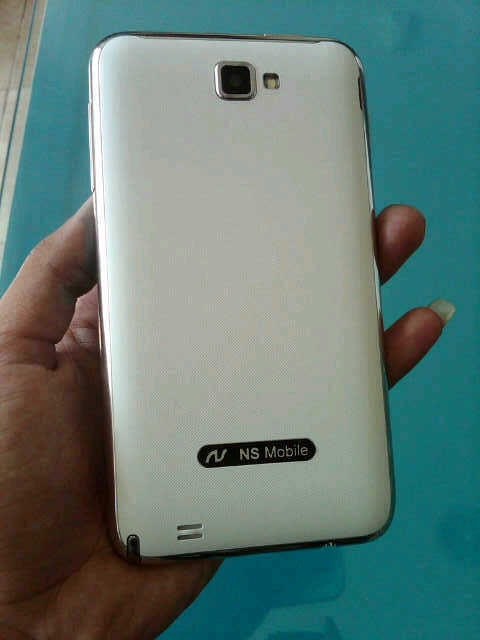 LCD Screen
5.0-Inch WVGA Capasitive Multi Touch HD Screen
CPU
MTK6575 1.0Ghz Processor
RAM
512MB Memory RAM
Storage / Flash Memory
2GB Internal Storage Memory
Operating System
3.5G/WCDMA Google Android v4.0.3 (Ice Cream Sandwich)
Internet Access / WiFi
WiFi IEEE 802.11 b/g/n
Bluetooth
Bluetooth 2.1 + EDR
GSM / CDMA
2G GSM850/GSM900/DCS1800/PCS1900Mhz, 3G WCDMA 850/2100Mhz (Dual Slot)
Camera Front
0.3 Mega Pixel, 5.0 Mega Pixel Rear Camera
Sensors 3D
Accelerometer Sensor, 360° G-Sensor
GPS
Both AGPS/GLONASS and Google Map Positioning with WiFi
Memory Card
Available, Micro SD Slot Support Up to 32GB
Sound Properties
Built-in Loud Speaker, Internal Microphone, 3.5mm Headphone Out
Audio Player
MP3, WAV, AMR, AAC Audio Format
Video Player
MPEG1/2/4, VC-1, H.264, Real Video, FLV, H.263, M-JPEG, MKV
Picture Viewer
JPEG, BMP, PNG, GIFF Image Format with Capture Camera
E-Book / Flash Player A
vailable, by Android Application (Documents To Go App Ready)
Default Application
Gmail, Google Play Store, Maps and Navigation, Google Web Browser
Input / Output Interface
USB OTGx1 (Synchronize Data with PC
Language
Multi-Language
Battery Rechargeable
3.7V Lithium Ion 2500mAh 9.25Wh (2Pcs)
Accessories Included
Power USB Adaptor, Earphone, Micro USB Data/Charger Cable, User Manual
Other Features
Calculator, Calendar, Clock, File Manager, MoboPlayer, Flash Light
Dimension (WHD)
79.7(W) x 144.6(H) x 11.5(D) mm
Weight 1
97 gram (with 3.7V Li-Ion Battery, w/o Micro SD & SIM Cards)
Others
GSM Phone Call & SMS/MMS Ready, Call Vibration Ready, Softcase Included

****Ns Icon roc 5****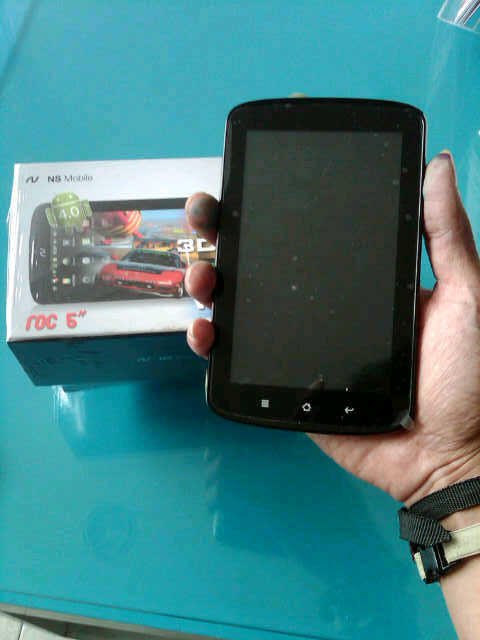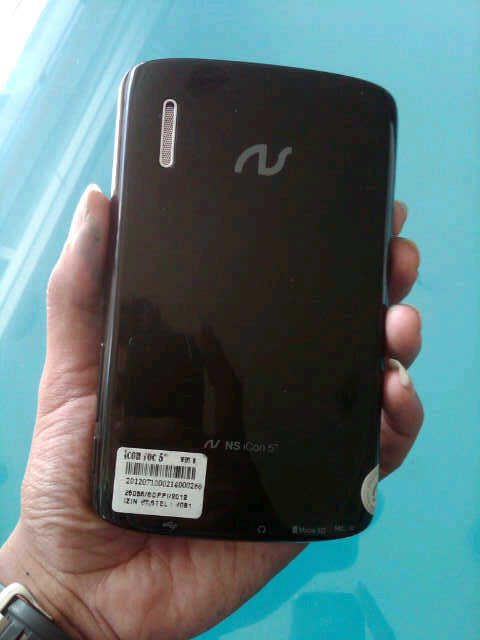 CPU
Cortex A8 RK2918 1.2Ghz Processor
Operating System
Google Android v 4.0.3 (Ice Cream Sandwich)
LCD Screen
5.0-Inch (800x480) Capasitive Gesture 5-Multi Point Touch (Double Tap)
System Memory
512MB DDR3 Memory RAM
Storage Device
4GB Internal Storage Memory
Web Camera
0.3M Pixel Front Web Camera
Sound Engine
Built-in Hi-Fi Speaker, Microphone In & 3.5mm Headphone Out
LAN
Not Available
WLAN / Bluetooth
WiFi 802.11b/g/n
Touch Operation
Capacitive 5 Point Touch, Capacitive Gesture, Double Tap, Sliding Menu & Icons
Memory Card Port
Micro SD (TF) Slot
AC Power Adaptor
100~240VAC 50/60Hz 0.3A Input, 5VDC/1.5A Output
Battery
Built-In Rechargeable 3.7V 2200mAh Lithium Polymer Battery
Include Application
Google Browser, Calculator, Clock, E-Mail, Sound Recorder, Calendar
Video Feature
AVI, 3GP, MP4, RM, RMVB, FLV, MOV, MPG, MKV, Support HD 1080P
Picture Feature
JPG, JPEG, BMP, GIF, PNG
Music Feature
MP3, WAV, OGG, FLAC, APE, AAC, WMA
E-Book / Flash Player
E-Book
Other Features G
ames (Angry Birds, Fruit Ninja), File Explorer, APK Installer, Play Store
Dimension (WHD)
140(W) x 85(D) x 12.35(H) mm
Weight
172 gram
Others Tersedia :
Power Adaptor Listrik, Kabel Data Mini-USB, Headset, USB OTG Included
****Ns Icon Tac7****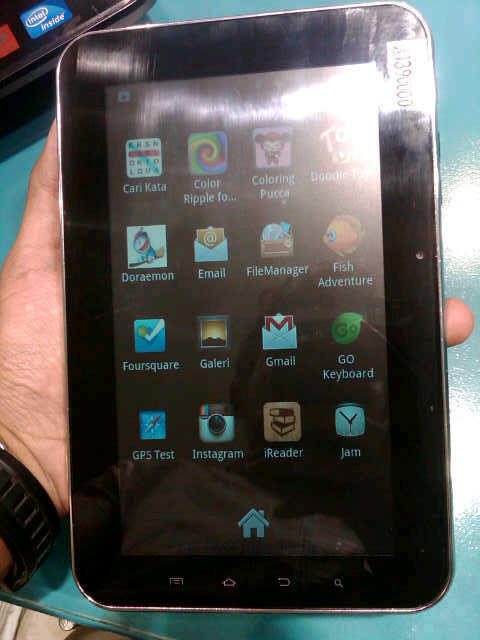 Screen
7.0 inch Capacitive Multi-Tpuch
CPU
MT6513 (Dualcore + DSP 650MHZ)
RAM
512MB
Storage
Internal 512MB & External support up to 32GB
OS
Android 2.3
Internet Access
Wifi IEE 802.11 b/g/n
Bluetooth
Bluetooth 2.1 +EDR
GSM
2G GSM850/GSM900/DSC1800/PCS1900 MHz. 2.75G support GSM/GPRS/EDGE
Camera
Depan 0.3MP & Belakang 2.0MP
Input/output Interface
3.5 mm headphone Jack. USB OTGx1 (Synchronize data with PC)
Sensor
3D accelerometer sensor, 360 derajat G-sensor
GPS
Both AGPS & Google map Positioning
Battery
Lithium 4000mAh
Size
190mm x 122mm x 12mm
Net Weight
350g
Tablet 7 inch dengan Fitur
Paling Complit


TV + GSM call + FM + WiFi + Bluetooth + GPS
Ns Icon Neo5
1.xxx.xxx
Ns Icon Roc5
8xx.xxx
Ns Icon Tac7
1.xxx.xxx
Grab It Fast!!
Wasalam