Dune HD Product Line Up for 2013
Dune HD Base 3D


Dune HD Base 3D is the most affordable universal solution for Full HD video and audioplayback as well as IPTV and VOD streams via the newDune HD Portal.Supporting mostall digital audio and video formats, codecs and file containers, including all modern3D video standards such as MVC, SBS and Top/Bottom, audiophile uncompressed HDaudio with high resolutions up to 24 bit /192 kHz, the Dune HD Base 3D sets an entirelynew standard.Like previous models in the Dune HD Base range, the all new Base 3D isequipped with an internal 3.5" SATA HDD bay with hot swap function.
Dune HD Max 3D


Dune HD Max 3D is the top of the range premium universal digital media player whichsupports nearly all audio and video formats regardless of resolution or type. This playerfully supports all high-resolution video and audio formats, including DVD, Blu-ray 2D and3D discs. IPTV/VOD functionality is also supported as well as Dune HD Portal.
Dune HD Connect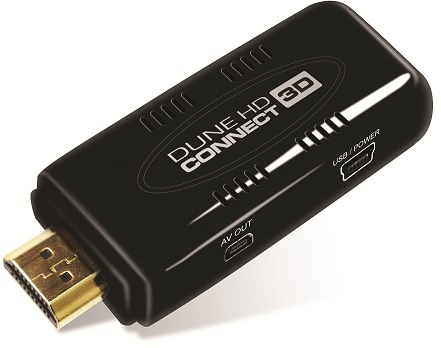 World's smallest Full HD media playerin the format of HDMI dongle with built-in Wi-Fi,Bluetooth and Z-Wave option.
The amazing new Dune HD Connect sets a new standard in compact size, lowcost and network connectivity.Featuring Full HD 1080p support and built-in Wi-Fi,Bluetooth and Z-Wave option, the Dune HD Connect is unique in the retail market.Additionally the Dune HD Portal offers hundreds of premium content sources. With itscompact form factor, low price point and uncompromising performance the Dune HDConnect is sure to excite your retail customers looking for value and performance they can afford.
Dune HD Pro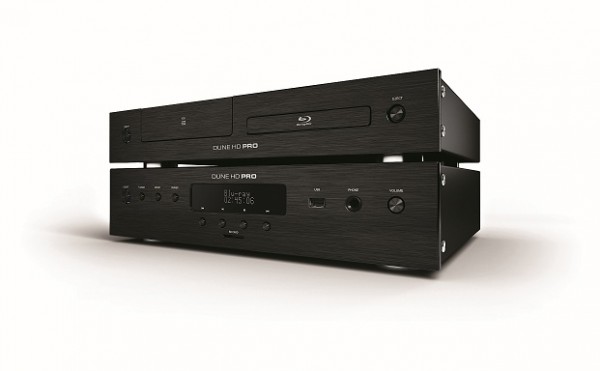 Dune HD has once again set a new standard with the all new Dune HD Pro ModularEntertainment Station. Designed for those who are discerning and expect the verybest, the Dune HD Pro series features the highest quality internal components forsuperior video and audio performance. Features include HDMI 1.4, advanced videoprocessing, Gigabit Ethernet and Wi-Fi networking capabilities along with support fornearly every audio and video file type, container and format.