Quote:
Sennheiser HD202-II
Rp 480.000
Spoiler

for

Sennheiser HD202-II

:
Sennheiser HD202-II
The HD 202 closed, dynamic hi-fi stereo headphones are the ideal partner for DJs and powerful modern music, providing good insulation against ambient noise and a vivid, crisp bass response. The rugged lightweight headphones have a secure fit and can be used for both mobile sources and home (mini) hi-fi systems. When out and about, a convenient cord take-up lets you adjust the headphone cable to the required length.
Features
Closed, supra-aural, dynamic hi-fi stereo headphones
For DJs ,ideal for both mobile sources and home mini hi-fi systems
Good attenuation of ambient noise
Earcups can be removed from the headband
Specially designed damping perforation ensures powerful bass response
Lightweight diaphragm material with "turbine " embossing for extremely low bass
Powerful neodymium magnets and lightweight diaphragms for high sound levels
Powerful bass and increased signal levels for modern rhythm-driven music
Clips to the belt: cord take-up for adjusting the cable length when listening on the move
Extremely comfortable to wear due to ultra-lightweight design, even for extended listening
Rugged outdoor design with extremely flexible headband
3 m highly conductive OFC copper cable
Replaceable leatherette ear pads
Delivery Includes
1 HD 202
1 cord take-up with clip
1 adaptor 3.5/6.3mm (¼") stereo jack plug
Quote:
Sennheiser HD419
Rp 875.000
Spoiler

for

Sennheiser HD419

:
Sennheiser HD419
Clean styling and big stereo sound at a reasonable price is what these headphones deliver. The closed circumaural ear cups block noise in almost any environment. A single-sided cable allows freedom of movement.
Overview
The HD 419 headphones are a fusion of attractive aesthetics with a powerful punchy, dynamic bass. With its closed circumaural design, you can expect efficient isolation of ambient noise making it friendly in all environments.
In addition, their special single-sided cable, eliminates tangling, ensuring comfort and usability. The HD 419 is an ideal companion for your all-day audio pleasures.
Features
Powerful neodymium magnets for stereo sound with powerful punchy bass
Closed circumaural headphone design isolate against ambient noise
Single-sided cable for freedom of movement
Optimised for portable audio including MP3, CD players, iPad, iPod, iPhone and mobile phones (iPad, iPhone and iPod are trademarks of Apple Inc., registered in the U.S. and other countries.)
2-year warranty
Quote:
Sennheiser MX400-II
Rp 100.000
White
Spoiler

for

Sennheiser MX400-II

:
Sennheiser MX400-II
Dynamic bass-driven sound
Optimized for MP3, iPad, iPod, iPhone and portable media player
Technical Data :
Frequency Response : 55-15,000 Hz
Sound Pressure Level (SPL) : 120dB (1kHz/1 Vrms)
Impedance : 32 Ohm
Quote:
Sennheiser PX100-II Black
Rp 880.000
Black
Spoiler

for

Sennheiser PX100-II

:
Sennheiser PX100-II
A musical all-rounder, the PX 100-II supra-aural mini headphones let you enjoy your personal favourites at any time on your portable player. Their dynamic, open ear cup design allows for a natural sound reproduction with a strong bass.
These robust, steel-reinforced headphones can also be folded easily, thanks to their unique fold and flip design. Once folded, you can simply place them into their convenient soft carrying case
Features
Open design for natural sound reproduction
Single-sided cable for convenient handling
Steel-reinforced headband for high durability
Fold and flip: registered design allows the ear cups to be turned 90° and the headphones folded towards the headband (headphones will lock in open and closed positions)
Convenient carrying case included
Optimised for MP3, iPod, iPhone (iPod and iPhone are trademarks of Apple Inc. registered in the U.S. and other countries) and portable media players
2 year warranty
Delivery Includes
PX 100-II headphones
Carrying case
Quote:
Basic iE200 HD
Rp 210,000
Black
Spoiler

for

Basic iE200 HD

:
Basic iE200HD
Basic iE200 produces richand full sound, with fun and detailed bass, sweet vocals, clear and extended treble. Soundstage is expansive, open and spacious. iE200 shell is designed for easy and comfortable fitting and with over ear style, this earphone is perfect for monitoring or general use.
Review
IE200 ini cocok bagi Anda yang suka hentakan-hentakan bass powerfull. Bassnya empuk, bertenaga, dan fun. Desain over ear nya pun cakep, untuk dipakai berolahraga atau kegiatan di luar ruangan terasa nyaman.
Namun jika berharap clarity dan detail lebih pada lagu genre tertentu misal vokal, jazz, atau akustik, bass IE200 ini terasa overpower dan lebih enak kalau levelnya diturunkan sedikit menggunakan equalizer. Treble yang sedikit ngumpet mungkin jadi kendala juga bagi sebagian orang, tapi bagi Anda yang benci treble nyerang mungkin akan suka.
Quote:
Basic EB12
Rp 95,000
Black/Wite
Basic EB12
Prove that awesome sounding earbuds truly do exist! These are the best earbuds for use directly from iPad, iPod, Smartphone, MP3 Players and other gadgets with no amp needed.
Super Bass
Big 15.5mm driver unit, gives loud and punchy bass.
Awesome Sound Clarity
Basic EB12 has awesome sound quality and low-impedance eficiency. Smooth, balanced and musical detailed withoutharshness or stridency, these tiny buds deliver hour upon hour of listening pleasure with a blessedly easy t.
Handsfree Calling
Take the call, Basic in ear EB12 comes with convenient hands free calling for your smartphone, tablet and other gadgets.
Quote:
Vemonk
Rp 110,000
Black
Venture Electronics (VE) Monk
Pros: Super-cheap, well-built, very appealing sound signature
Cons: At this price, what's a con?
VE Monk Review :
A few months ago Clieos reviewed two pairs of new earbuds produced by a relatively unknown vendor in China, VE (Venture Electronics).
Since then, VE have developed a rapidly growing, cultish following…and for good reason. Their flagship, the VE Zen is almost universally praised by those who hear it properly driven (it has a whopping 320 ohm impedance, that from personal experience, sounds dreamy on the Pono player, especially when driven in balanced mode). Its little sibling, the Asura, is similarly praised (although not quite as rabidly). It follows in the Zen's sonic footsteps.
VE is making great strides. They have also just released the Duke, an IEM I am slated to review. They have an amp coming out soon (a matter of weeks) rumored to be sub-$100 and designed specifically to drive the Duke at its lower gain setting, and the Zen at its higher gain setting. They also recently released the Monk. The Monk is an easy to drive earbud, a baby-brother to the Zen and the Asura. It too has what is now regarded as the VE "house sound".
This review is devoted to the Monk. I received a free sample from VE, but couldn't understand why it was free. See the end of the review, you'll understand why. A more ordered and carefully laid out review is sure to come along soon. I am wont to write in a different fashion. You'll hear what you need to hear though.
The Monk is extremely pedestrian in its build. The ubiquitous shells used by Blox, Dasetn and all of the other boutique bud makers make an appearance here. VE has the good taste to keep them basic black though (I have seen them appear in shiny silver, translucent red and all manner of other cheap and gaudy incarnations…), with a neat little logo in white. The simple rubber-coated cable is basic black as well, as is the plug. The plug is a sturdy, straight, no-nonsense affair.
Lee from VE recommends you use the Monk with any smartphone. It is designed to put up with the sub-par output of these devices, and still sound good. Does it sound good?
I am still surprised at what Lee and his silent partner "KK" have achieved at VE. All of their buds have a delightfully pleasing sound signature. After the suggested ten hours of burn-in using vocal music, the Monk is no different. Most earbuds fall short in some way, frequently bass. Not so the Monk. Some as a result of their bass-less-ness are shrill and tinny. Not the Monk. Some try to compensate for the bass-less-ness and tinny sound with lush and strong mid-ranges and as a result sound wooly rolled off at both ends. Not the Monk.
They are not the Zen (they lack the refinement and clarity) and they are not the Asura (which sits just behind the Zen in terms of performance). They do not scale like those two when paired with a stronger/better source. But like a scrappy little street-dog, it will survive and thrive wherever you put it. It needs no pampering…no DSD or 24/1952 files, no massive amounts of current, no careful equalization or special equipment. Drop it in a backstreet of Sowetho township, feed it trash and expect that great, toe-tapping, incredibly pleasing VE sound.
Quote:
Soundmagic E10S
Rp 495.000
Silver
Spoiler

for

Soundmagic E10S

:
Soundmagic E10S
Features:
MUSICAL DETAIL, POWERFUL BASS
Unique, all metal earphone construction. Powerful bass balanced with superb musical detail.
Comfortable fit and distinctive design. Robust metal earphone built to last
Quote:
Soundmagic ES18S
Rp 195.000
Black/Red
Spoiler

for

Soundmagic ES18S

:
Key Features of SoundMAGIC ES18S BS In-the-ear Headset
In-the-ear Headset
In-ear-canalphone Design
Wired Connectivity
Built-in Microphone
15 Hz - 22000 Hz Headset Frequency Response
10 mm Headset Driver Units
Specifications
Headset Sound Features
Headset Frequency Response 15 - 22000 Hz
Headset Sensitivity 100 dB/mW (Power On)
Headset Driver Units 10 mm
Quote:
ATH M20x
Rp 740.000
Black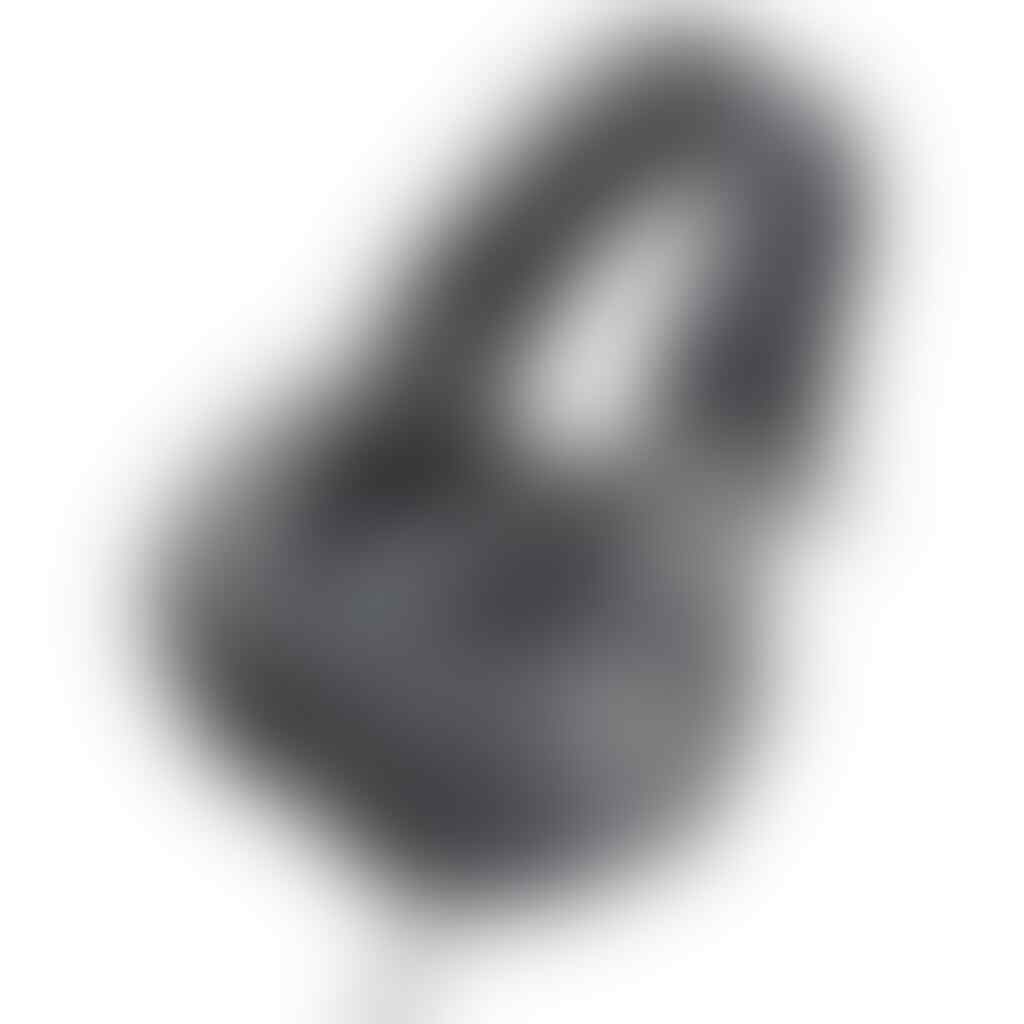 ATH M20x
Professional Monitor Headphones
Advanced build quality and engineering
40mm drivers with rare earth magnets and copper-clad aluminium wire voice coils
Tuned for enhanced low-frequency performance
Circumaural design contours around the ears for excellent sound isolation in loud environments
Convenient single-side cable exit
Designed for studio tracking and mixing