Ainol Novo 7 Aurora 8Gb Display LG IPS Screen HD ICS 4.0
Harga Super Murah
Rp. 999.000,- (warna hitam)
Rp.1.099.000,- (Warna Putih)
NEW GARANSI 1 THN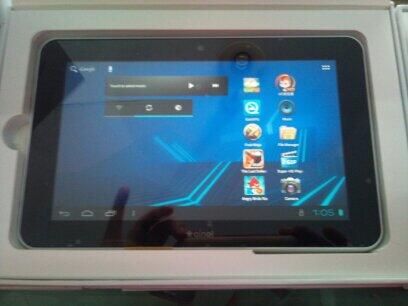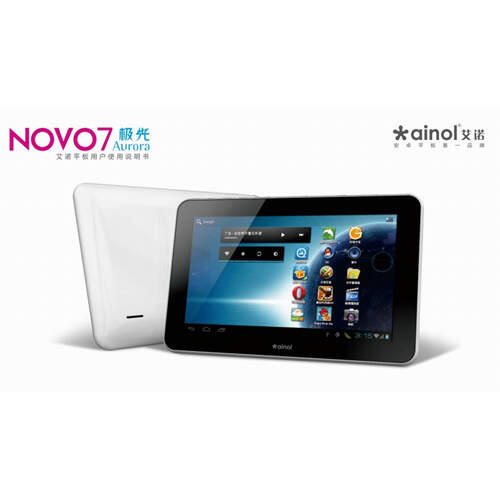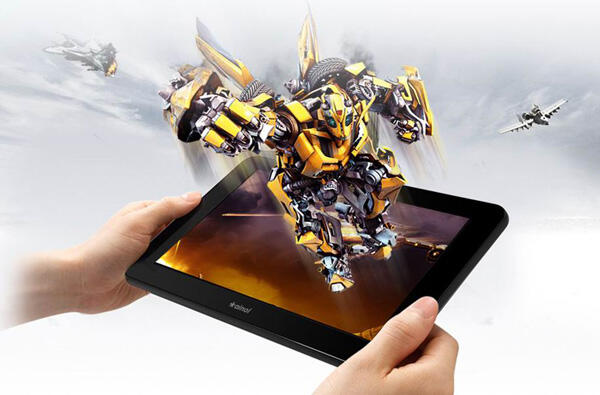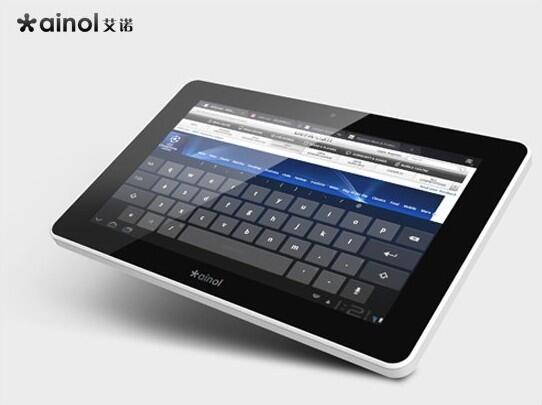 Main Features
-> High Resolution IPS Screen 1024x600 (New LG Screen)
-> Android 4.0 Ice Cream Sandwich
-> 1080p Full HD Video Playback
-> TV-OUT via HDMI
-> 3D Gaming
-> Gravity Sensor / Accelerometer
-> Front Camera 2.0MP
-> USB Charging
Manufacturers Specification
- Processor: Allwinner A10 (Cortex-A8) @ 1GHz
- GPU: Mali 400
- Operating System: Android 4.0 Ice Cream Sandwich
- Display: 7.0 inch IPS *LG Screen* / 16:9 ratio / 1024x600 pixels
- Input: Capacitive Multi-Touch Screen
- RAM: 1GB DDR III
- Internal Memory: 8GB
- Expandable Memory: Supports up to 32GB Micro SD
- Audio Input: Microphone
- Audio Output: 3.5 mm Jack and Integrated Speakers
- Wifi Connectivity: 802.11 Wireless b/g/n
- Peripheral Support: USB HOST (mouse, keyboard, memory stick, etc)
- Camera: Front 2.0MP
- HDMI: Mini HDMI for full 1080p HD Video Playback & TV Out
- Gravity Sensor: Integrated Gravity Sensor for Gaming and Screen Rotation
- Battery: 3.7v / 3700mAh (Approx 5-7hrs)
- Video formats: AVI, MPEG2, MPEG4, WMV, H.264 and others
- Audio formats: MP3, WMA. WAV, AAC, AAC+ and others
- Image formats: JPEG, PNG, BMP, GIF and others
- Weight:
- Dimensions: (H) **mm x (W) **mm x (D) **mm
Additional Info
- Limited English Edition with English Box, Quick User Guide & UK Mains Charger.
- We carry out full QC and also apply our own custom setup (at no additional cost) to provide the very best out of box experience.
- Firmware updated to latest and stable version of Android 4.0 Ice Cream Sandwich
- Skype Installed and working out of the box with video calling.
- BBC iPlayer & TVCatchup.com setup and working out of the box.
- Netflix tested (1/5/12) and working.
- English Quick User Guide
- Earphones
- USB Cable
- OTG Cable
- UK (3 Pin Plug) Mains Charger
- Please Note: HDMI Cables are no longer supplied by Ainol
========================================================
HUBUNGI CALL/SMS : 024.7610911 ATAU 081901090776
TOKO/COD :
ALFA CELLULAR / ANDROID PLANET
(
SPESIALIS ANDROID SMART PHONE DAN TABLET PC
)
AUTORIZED SERVICE CENTER :HTC DAN ZTE
JL JENDRAL SUDIRMAN NO: 256
SEMARANG (JATENG)
========================================================