Language(s): English
Release: 07/2012 | PC GamePublisher: EA Games
Developer: The Sims Studio
Genre(s): Simulation
Style your Sims with the latest Diesel apparel, accessories and furniture and get ready for successful living. The Sims 3™ Diesel Stuff Pack contains the hottest fashions and home furnishings for your Sims from one of the world's most popular lifestyle brands. Update your Sims' wardrobes with Diesel styles straight off the runway. Dress your Sims in Diesel's iconic cutting-edge pieces that have made it a go-to brand for denim apparel. Complete your Sims' transformation with fashionable designs for the home featuring distinctive Diesel furniture. The Sims 3 Diesel Stuff Pack preps your Sims for the look and the lifestyle they've always wanted no matter what neighborhood they live in.
Screenshot :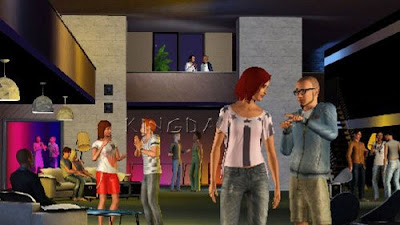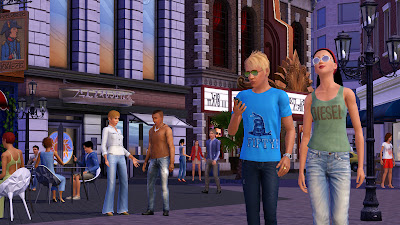 FEATURES
* Dress to impress! Fit your Sims' attitude with hot styles straight from the Diesel runway. Outfit your Sims in stylish Diesel fashions showcasing the trends that are all the rage this season!
* Be chic, casual, and confident. Be tough, rugged, and modern. Upgrade your Sims' style with the latest women's and men's fashions from Diesel.
* Customize your Sims' homes with industrial Diesel furnishings and decor from the showrooms of Milan to your ultimate urban loft.
* Make your living room party ready, serve-up a second-date-worthy dining room or freshen up your bedroom with furnishings that reflect an edgy, urban, sophisticated style made possible by Diesel.
* Bring a mix of rock and roll attitude and refined denim quality to your Sims this summer with The Sims 3 Diesel Stuff Pack.
System requirements:
- Operating system: Windows XP / Windows Vista / Windows 7
- Processor: Inter Core 2 Duo 2 GHz
- Memory: 2 GB (XP) / 3 GB (Vista / 7)
- Graphics Card: NVIDIA GeForce 8600 GT with 256 MB memory, with support for Pixel Shader 3.0
- Sound Card: DirectX compatible
- Free space on your hard disk: 4.4 GB
Harga :
Rp 5.000
Kontak :
08972008647
Pin BB :
SMS Aja
ato YM : qmpchosting
Info Lengkap Kunjungi Website Kami di :
http://toserbaqmpc.com/the-sims-3-diesel-stuff
[URL=ymsgr:sendIM?qmpchosting][IMG]http://opi.yahoo.com/online?u=qmpchosting&m=g&t=14[%5d[/IMG][/URL]
Untuk list pc game, software dan psp game updatean bulan ini bisa dilihat dimari :
http://toserbaqmpc.com/download-list
Untuk melihat Resi Pengiriman bisa lihat di mari :
http://toserbaqmpc.com/resi