Jual kabel2 Monster ORI beli dari USA gan..daripada nongkrong di gudang
siapa tahu agan2 ada yang membutuhkan
1.Monster Interlink® Datalink™ 100 (1-meter/3.3 ft.) Coaxial digital
• Length: 1 meter (3.3 ft.)
• 75-ohm design for use with coaxial digital audio or composite video connections
• high-purity stranded copper conductor
• high density braided copper shielding
• patented 12-cut Turbine® RCA connectors with 24k gold-plated contacts to resist corrosion
• Duraflex protective jacket
Gambar Coaxial: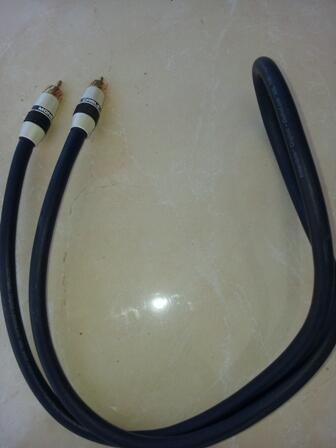 Monster Cable GameLink 400 Component Video Cable
GameLink 400? delivers Realistic 3D Game Graphics and DVD Picture.Component video transmits the picture from your PS2 to your TV in its purest form, through five separate cables. This avoids multiple stages of modulation. What you'll see is DVD movie picture quality and game graphics that are incredibly detailed, crisper and sharper, with vivid, rich colors.
Gambar Gamelink PS2(3 meter):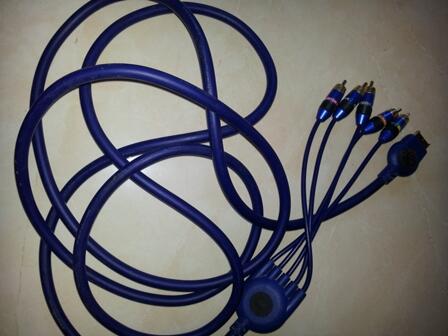 Monster MVSV2-2M High Resolution S-Video Cable (2 meters)
-Special low capacitance design for a sharper, more vivid picture, even over long runs.
-Flexible, heavy-duty Duraflex® jacket makes cable durable and easy to use.
-Precision-machined 24k gold contact connectors provide superior signal transfer, conductivity and corrosion-resistance.
-Flexible Duraflex jacket easily pulls through entertainment cabinets
24k gold contacts; measures 6 feet long; lifetime warranty.
Gambar S Video Kabel :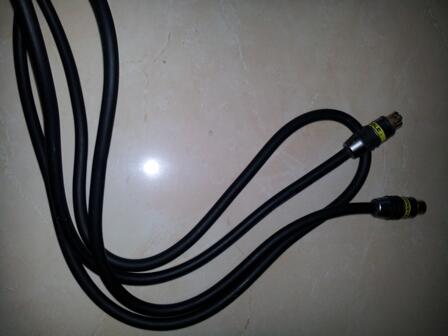 AMBIL SEMUANYA CUMA 300 ribu
ANE KASIH BONUS KABEL SINGLE RCA MONSTER 2mtr
Barang ada di Solo
-Masih bagus & Asli USA (beli diBestBuy ane)
Contact :087836173235