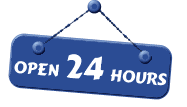 Ane Menjual PC Games Terbaru and Terupdate


Lokasi: JAKARTA PUSAT
Langsung Aja Gan Diorder: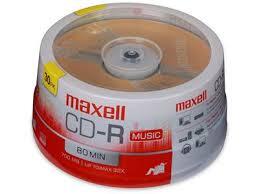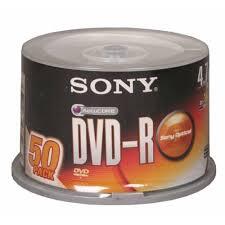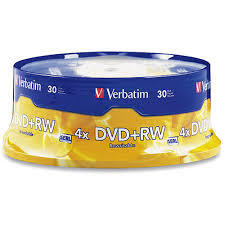 Quote:
Paket game:
Polos:
Maxell polos:Rp.3.500
Sony polos: Rp.4.500
Verbatim polos: Rp.6.000
Quote:
Label:
Maxell Label: Rp.5.500
Sony Label: Rp.6.500
Verbatim Label: Rp.8.000
Quote:
Pengiriman melaui: JNE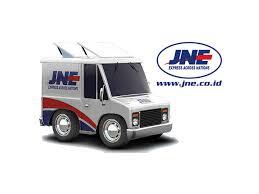 Quote:
Estimasi:
PAKET JNE YES (YAKIN ESOK SAMPAI )
(1 Hari kerja kirim senin, selasa sampai tergantung daerah jangkauan JNE)

PAKET JNE REGULER 1-2 hari kerja
(kirim senin, selasa atau rabu paket bisa sampai ketempat agan, tergantung daerah tujuan JNE)

PAKET JNE OKE 2-3 HARI KERJA
(Tergantung daerah jangkauan JNE, terkadang bisa sampai 4-6 hari kerja)
Layanan Customer Care JNE : (62-21) 2927 8888.
Rekening: Mandiri / BRI (cuma ada 2 rekening)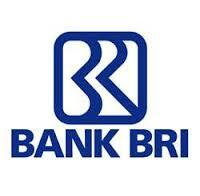 *Hampir semua game 97% autorun, sisanya iso. dan rar-autorun.
*Sudah tersedia cara instal.
*NO COD / Ketemuan / Barang Dijemput, dll.
*Pengiriman hanya lewat jasa JNE. (Seluruh Indonesia).
*Pastikan sudah mencari/mengetahui informasi tentang game yang akan dipesan
*Pastikan agan mengerti cara instal game/spek kompi dan kebutuhan game.
*Pastikan agan sudah liat koleksi game yang ada di list game yang sudah disediakan (jangan order/copas judul game dari list game seller lain).
*Transaksi order hanya melalui Contact Seller yg ada ya. (untuk order by pm pastikan pm agan tidak terlalu penuh untuk memudahkan balasan pm).
*Kirim Judul Game yang lengkap serinya dan lokasi agan Via EMAIL/WHATSAPP/SMS/PM
*Nanti saya balas jumlah yang harus dibayar sama ongkirnya.
*Transfer via Bank MANDIRI/BRI.
sesudah transfer konfirmasi by pm/email sms saya, jika agan sudah konfirmasi langsung ane masukin daftar proses order.
*Jangan Order game yg tidak ada di list game, semua koleksi game cuma yg ada di dalam list game saja.
*Ketik judul game yg lengkap, terutama untuk game yg versi / serinya banyak saya tidak bertanggung jawab jika sampai terjadi salah kirim game karena kesalahan point-point diatas.
proses order tergantung banyak dikitnya untuk pengiriman cepat atau lamanya.
*No HP hanya untuk Konfirmasi transfer, bukan untuk pemesanan dan tanya2.
*Mau tanya-tanya game silakan kirim ke email
armanovplay@yahoo.com
.
*Hari minggu dan tanggal merah libur tidak ada pengiriman yang mau order silakan tinggalkan pesan by pm/email.
*Untuk nomor resi akan dikabari satu hari setelah orderan dikirim
untuk pengiriman sabtu, untuk resi saya baru bisa posting hari seninnya bisa siang/sore ane posting.
ALL GUARANTEE
-Garansi 1 minggu untuk pemesanan sampai 10 dvd.
-Garansi 2 minggu untuk pemesanan sampai 20 dvd.
-Begitu seterusnya sampai maksimal garansi 1 bulan.
Garansi dikirim di next order atau akan langsung dikirim jika agan mau bayar ongkirnya. Jangan lupa dikasih screenshotnya ya gan, email ke
armanovplay@yahoo.com
-Mohon Order Sesuai Form Pemesanan-
Quote:
Contoh form order:

Paket game MAXELL - POLOS.
Nama penerima: Cuplis
Alamat Lengkap: Jl Jauh Raya II RT.17/09 No. 2B
Kelurahan. Rawa Hijau Kecamatan Timur Buah Jakarta Selatan, kode pos 123456.
Tlp : 088334499
Peket pengiriman JNE YES/REG/OKE (Pilih salah satu)
Pilihan Rekening BANK :MANDIRI-BRI (Pilih salah satu)

Judul Game :

1. Concursion = 1.DVD
2. Frontline Road to Moscow = 1.DVD
3. Infinity Runner Deluxe Edition = 1.DVD
4. Kingdom Tales 2 = 1.DVD

(Jumlah dvd ada di list game yg ada)
Quote:
Contact Person: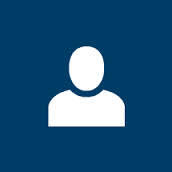 Untuk order and tanya2 (Pilih salah satu aja ya)
WA / SMS: 0819-08759009
Email:
armanovplay@yahoo.com
Tapi untuk order disarankan lewat WA dan email, feel free to ask and buy..

Jangan Lupa di CTRL+D untuk Bookmark